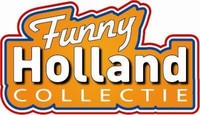 Orange Holland funny fan collection for the 2014 World Cup


Our orange Holland funny collection is fully dedicated to the 2014 World Cup.
Are you looking for cheap orange Holland fan merchandise that fits your target audience and budget? We supply various cheap orange Holland funny stories in a good price / quality!
You can request a quote if you wish to order or printing and embroidery like a logo or text. Orange Holland items Request a quote or information by
click to contact us! We will respond as soon as possible contact you via phone or email.
Goods and Gifts │ Buy wine boxes? Buy cheap wine boxes? With us you can buy cheap wine boxes and order directly online. Choice of 1-bin wine boxes, 2-bin wine boxes, wine boxes, 4 three-Bin-bin wine crates and 6-pockets wine boxes. Also printing possible